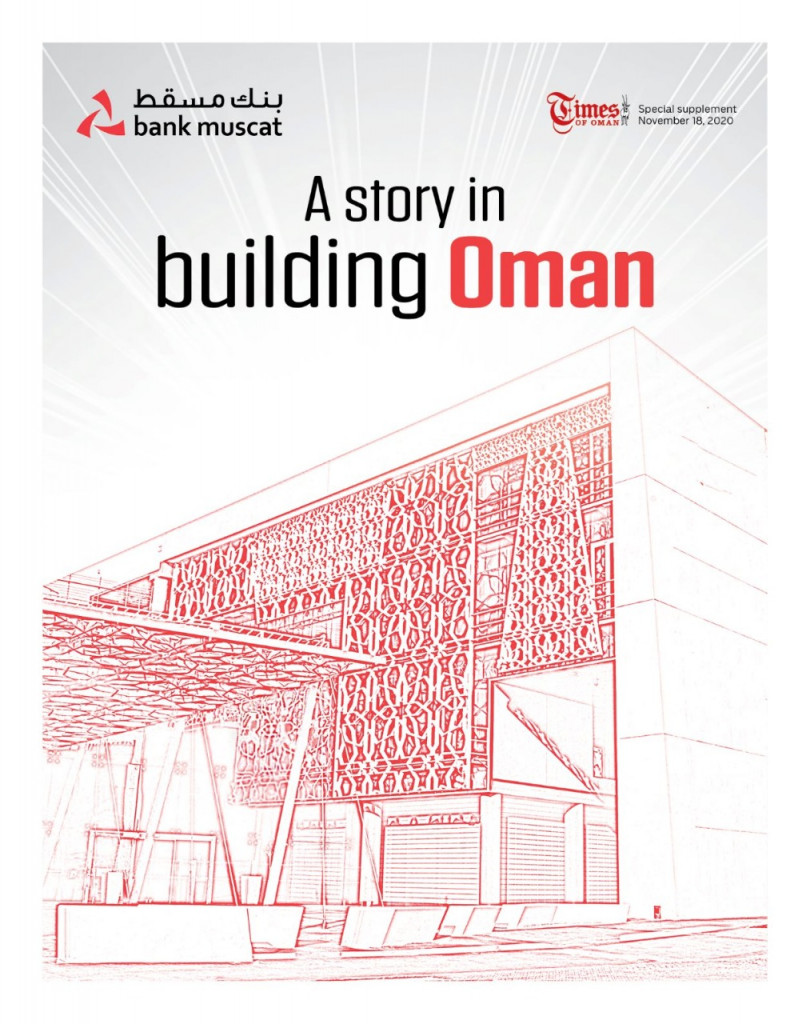 MUSCAT – Coinciding with the Sultanate's 50th National Day celebrations, Bank Muscat has issued a special magazine that charts the bank's success, achievements and contributions to the Sultanate's Blessed Renaissance. Over the last 38 years, the bank has contributed tremendously across the economic and social sectors in the building of modern Oman. The 48 page special magazine was launched in Arabic and English, in print and electronic editions. It includes several sections including chapters on the history of the bank and important milestones, its contributions to the National Economy, Corporate Social Responsibility and Sustainability, its contributions to the Government and Private sectors including the special efforts made in developing small and medium-sized enterprises.

Also included are chapters on the bank's various initiatives and programmes to develop national human resources, especially Omani youth. It also introduces the public to the integrated banking and e-banking services and facilities provided by the bank, and its contributions to the housing and education sectors. The magazine also introduces the readers to the excellent distribution of the bank's branches across all governorates of the Sultanate and the bank's world class contact centre which ensures that customers can reach the bank 24/7.

A whole section has also been devoted to Meethaq Islamic Banking, which has dramatically changed the banking landscape in the Sultanate after its launch in 2013. Meethaq is playing a major role in the development of Islamic banking and in the provision of world class Islamic banking services and facilities to both individuals and corporates in line with the provisions of Islamic Sharia. The special magazine ends with a selection of photos from the bank's history, with many of the photos being shared with the general public for the first time. The magazine stands out thanks to some excellent illustrations and infographs within a modern and contemporary lay-out and design. The special issue is available for all readers in its electronic format at https://www.bankmuscat.com/en/Documents/pdf/BankMuscat_En.pdf. A limited number of print copies are also being distributed during the 50th National Day celebrations.

On this occasion, Bank Muscat has extended its sincere thanks and appreciation to all its customers from the government, corporate and retail sectors for their great confidence and appreciation of the bank's services and facilities. The bank also thanked media houses in the Sultanate for their continuous support and partnership in covering various programs and events organised by the bank for the benefit of Omani society.