DUBAI – Her Highness Sheikha Fatima bint Hazza bint Zayed Al Nahyan is on the cover of Vogue Arabia's April issue, embracing the values of "family, nation, and strength."

In her first appearance on a magazine cover, the UAE royal and granddaughter of the founders of the country – the late Sheikh Zayed bin Sultan Al Nahyan and HH Sheikha Fatima bint Mubarak – opens up about her passion for horses, her high-profile family, and the female forces taking the country forward.

"Growing up, my most cherished times were when I sat on the lap of my late grandfather, Sheikh Zayed bin Sultan Al Nahyan, and listened to his stories: his stories of the struggle, his stories of belief, stories of daring to dream, daring to change reality…" shares the princess in the exclusive interview. "I grew up with love for the UAE and the determination that I need to give back — like my grandfather taught me."

Also in the interview, in the year the UAE is celebrating its 50th anniversary, Her Highness comments on the role of women. "In the UAE we have massive female representation everywhere. In government and ministries, technology, science, arts, culture… Our women are achieving great heights."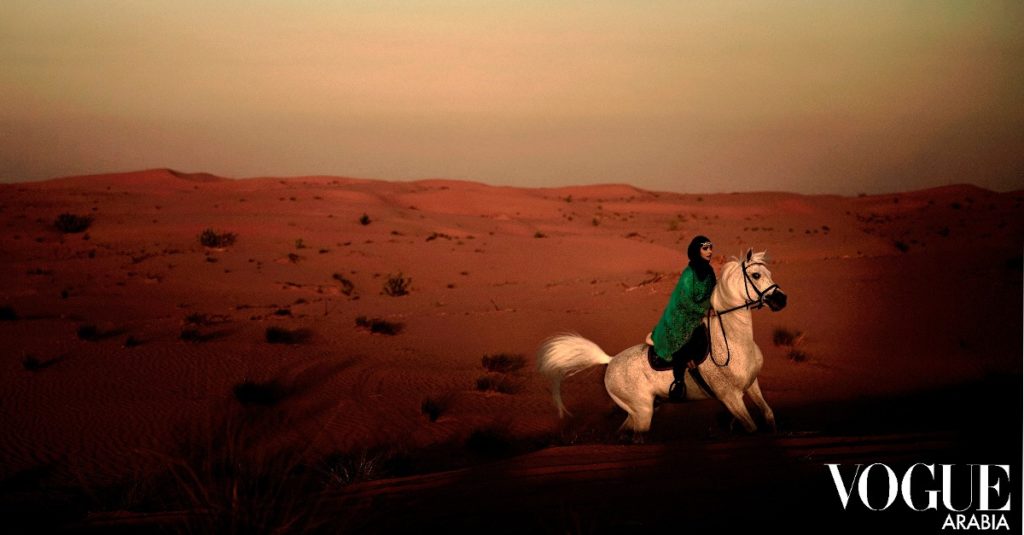 One woman stands above all for the princess: "My grandmother HH Sheikha Fatima bint Mubarak is my mother, my role model, and my idol in this whole world," the royal tells Vogue Arabia. "I am amazed by her vision and inspired by her wisdom. She is also an infinite source of love and compassion, which is felt by everyone in this nation. She is truly the 'Mother of the Nation' and my own mentor."

"We are incredibly honoured that Her Highness decided to share her story with Vogue Arabia. This is definitely one of our most memorable covers to date," remarked Vogue Arabia editor-in-chief Manuel Arnaut.