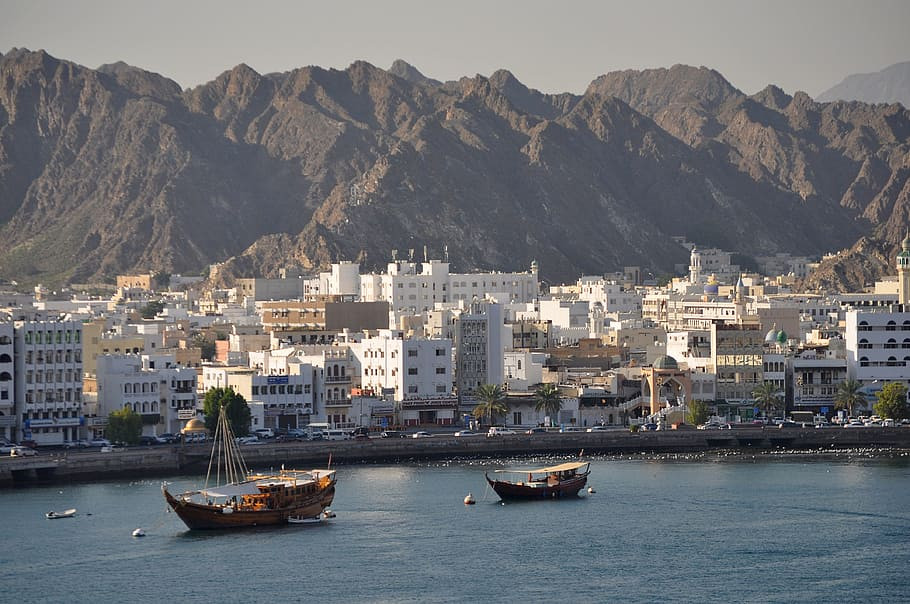 By Maimuna Al Sulaimani
As they rightly say, charity begins at home. I believe in this dictum and I apply it in every facet of my life. I would like to apply the same philosophy when it comes to travelling – go domestic, especially this Corona season. In meditative prose, I would say, turn inwards and find your soul within. Go domestic and find your soul.
Let's plunge into the natural Omani wonderland
Most of us love international travel — I am all for it, but then like in everything, let us appreciate what we have; let us enjoy what we possess in Oman, be it the land, or beneath the deep seas or on top of the mountains, Oman offers the perfect escape for nature lovers. And why should only outsiders enjoy it, why can't we enjoy this unspoilt, natural and accessible wonderland that Oman's dramatic nature provides for us all?
New experience for body, mind and soul
Travelling may mean different things to different people, but we all can agree that it takes us off the daily grind and pitch us on to a fascinating new experience that brings about a whole body, mind and soul rejuvenation.
How well do you know your country?
There are Omanis who have travelled the length and breadth of the Sultanate and have written wonderful tales about their outdoor adventures and have taken us along with their trips by showing us their engaging videos.
Unmatched beauty
And even if we have not read these stories or seen these videos, we have heard enough of Oman's unmatched beauty. So, the next thing you can do if ever you are planning a trip is to go and explore the wonders that exist, right here in your own country.
Grab this opportunity
And this is the correct time too. You have been given an opportunity to actually embark on an Oman discovery trip.
Explore the nature of Oman, meet new people, discover the various villages, understand Oman's precious tradition and heritage, see for yourself the historic monuments, relax in pristine beaches, hike up a mountain… the list is extensive and varies from person to person, but grab this chance. Go on a domestic trip with family and friends and discover your own country!
Oman, a magical maze
Look around you… mountains to hike, hot springs, mystical caves, enticing seas and picture-perfect beaches. For the more adventurous, explore the Sharqiyah sands, the green turtles beach, the jebels, wadis… it will literally take years to explore and experience the beauty of Oman. If we are talking about the heritage and culture, there are no words to encapsulate the richness and diversity our nation offers.
A chance to identify ourselves
Just like how the small kids are taken on an excitement-filled school excursion and visit, we have the opportunity to start exploring the local destinations first. The more we get to know of our places and people, the better we will be able to identify and ground ourselves.
Take the route less travelled by
For some of us, it would be difficult to control the travel bug. That yearning to travel, to enjoy nature, visit new places…most of us would be dying to do that. So give into that desire, except, take the route less travelled by – pack your bags and the camping gear and go into the interiors, to the mountains, to the beaches…
Appreciate the near and dear
The last few months have taught us never to take any thing in life for granted…the nature, the routine boring office work, and the ordinary moments with family and friends.
Yes, COVID-19 has taught us to appreciate what we are all missing and evaluate the significance of travel and tourism. Let us start appreciating what is near us as we are given an opportunity to discover the thrill of local travel.
The world's friendliest people
The recent Royal directive to merge heritage and tourism is a very welcome move. It serves in uniting the significant elements of our history and Omani civilisation with tourism using technology. Now they are connected through various apps; there are virtual platforms that offer tour guides; there are freelancers who take us to places, cook us local food displaying the legendary Omani hospitality, giving us a real life experience to cherish and hold on to.
And may I tell you one last secret that all of us can enjoy on our domestic trips – yes, not just hospitality alone, but where else in the world will you meet the friendliest of people?